If I was a publisher who had unlimited access to the world's data, would I use it? Of course I would… if I had permission to do so!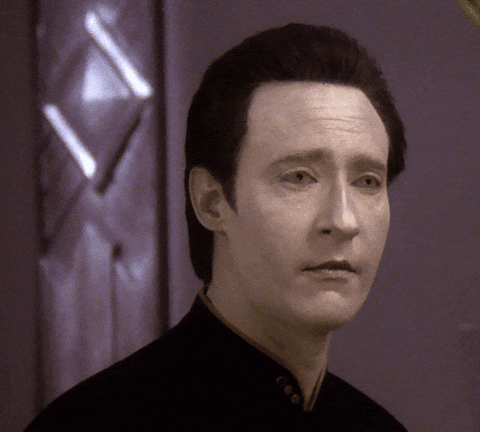 I would want to harness that information to ensure that I was giving my readers what they want, both to produce content that my publishing company feels is important and deserves to be read, but so that we can stay in business. One of the key tenants of publishing after all, is to keep publishing and putting work out into the world! A much more difficult question to ask is how could we get this information without encroaching on personal privacy.
Rather than having all of the data in the world, I believe it's more important to respect the privacy of the users we collect data from and only use the data that a user has explicitly agreed to share. Collecting data and respecting privacy do not have to be two opposing ideals, they can coexist.
For those of us who spend day in and day out on the internet for work, play or school, we generally understand how things work. We understand that in order to access certain services for free such as Facebook for social media and Google for, well… everything, we accept that they will be using our data. We accept the terms and conditions without batting an eye even though when we read about data privacy scandals and the types of information that these companies actually have about us, we're alarmed. However in order to carry out our daily tasks at work and play, we need these companies. As individuals it feels like we can't do anything about it, so generally speaking we go on accepting what's happening, and ignore it. So how can a publisher lead the charge in data privacy best practices while still collecting data for their own benefit and profit margins?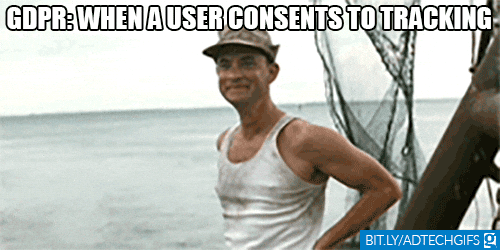 Publishers use those same companies that consumers do to carry out their day-to-day operations and their outputs are often enhanced by having access to the data these companies collect. For example, a small indie publisher pushing an ad out on Facebook can specify the exact audience that they are looking to reach, as well as the location, demographics, interests and behaviours of that audience. This is a huge advantage to help smaller companies that don't have access to such data, actually reach their audience and get their work out into the world. Having direct insights into these interests and behaviours that underpin buying decisions rather than going through Facebook, Amazon or Google would be a game changer for a publisher. That kind of data can then go on to be used for marketing and positioning, keyword creation, book descriptions, titles, subtitles, right down to choosing what titles should be published or not.
So now we've painted most of the picture. To recap, if I was a publisher, I'd love to use all the data in the world, as long as I have permission since having access to the data would really enhance my business and allow me to be more strategic. But the key word we haven't addressed yet is the permission piece. How can we get access to the interests and behaviours of our target market without impeding personal privacy?
To answer this, let's look to some exciting companies who are already finding ways to do this.
JellyBooks is incredibly upfront about the data that they collect. One of the first statements that you will see on their website reads, "We offer free ebooks in exchange for your reading data. The books are provided free of charge by our Sponsors (either the author or the publisher). All you need to do in return is to click a button at the end of each chapter to send us your reading data." This to me is an exemplary example of what transparent data collection could look like as we reconcile how to handle data privacy issues.
StoryFit uses AI to assess stories for their selling potential based on how they match up to past high performing titles, helping publishers make big publishing decisions. This data is based on the published stories that are out in the world, so the data doesn't seem to be infringing on any personal privacy (although this new technology may have some future copyright issues worth some discussion). Storyfit also looks at sales data in detail for publishers to help them get a sense of buying behaviour. It is interesting to note that in their privacy policy they state that based on Canadian and California law, citizens of those locations are able to request to know more about how their data is being used. It would be great if more publishing enterprises could clearly state what they collect and why right from the outset!
Wattpad (you can find their data privacy terms here) is an online platform where users can read works published by other users. By publishing on the platform, users are consenting, through the terms and conditions, for Wattpad to track the stories that are trending and the behaviours of their readers and writers. The Wattpad platform has so much data at their fingertips with a global reach of 520,000 new story uploads per day, 4 million writers and 1000 sub genres (see stats in the Wattpad Data Diversity and The Future of Publishing powerpoint here). The data is analyzed for reader and writer activity as well as story elements like structure and style to hone in on what readers want.
To be the devils advocate, Facebook does have terms and conditions that outline the type of data they collect and how it's used as well, but I think we can all agree that they could do a better job at making it transparent. The thriving businesses above that are taking new approaches to collecting data in the publishing world also have room to make their data privacy policies more transparent too.
By creating works for the public, publishers participate in the creation of the cultural fabric of a community, city, and even a nation, but in their practice there is then an inherent responsibility to protect the communities that they serve. Data privacy should fall under this protection. There is so much opportunity for innovation in the industry to collect data in new ways, and being more transparent about the collection process and usage of that data would go a long way.