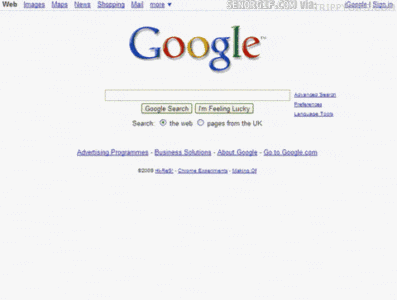 The readings from this week have really made me start to question what I have been accepting at face value in the past. I see the web and the way it has evolved as an inevitable process, but I haven't stopped to truly consider the effects that technological evolutions are having on my life and the lives of those around me, despite the fact that the web is something that most of us use every day and is rapidly shaping our societies right before our eyes.
The metaphor of the web as a place we live in such as a library as described by Frank Chimero in "The Good Room" doesn't quite resonate with. Maybe it's because of nostalgia I'm still hanging onto about my identity as a 'print person'. I prefer reading on paper and getting my content and entertainment face-to-face/in person, which I attribute to the inundation of digital devices that I have to use in order to stay up to date and hold a job in society. Since I'm constantly glued to a screen for work, I want to be off of a screen for play. The web is a powerful tool, but as I use it now, it isn't a place I feel at home in. Though it's not a strong metaphor for me, it could be a trigger for the nostalgia some of the authors express in our readings including Hossein Derakhshan in "The Web We Have to Save". Derakhshan misses the blogging communities of the past where he didn't need to have a huge social media following to have his content read. Blogs to him were special diverse 'places' where unique thoughts and ideas flourished. I wonder if he would agree with Chimero that we should be purposefully shaping the web into places where everyone feels welcome, adding that a little piece of how things were before, should be preserved as the web evolves.
Echo made an interesting point on the Elizabeth Kolbert article, "Who Owns the Internet?" about Google being a digital colonizer. I found this quite compelling, because it is in direct opposition of Chimero's concept of a "good room" for everyone on the web. "The Weird Thing About Today's Internet" by Alexis C. Madrigal shows us how tech giants like Google and Facebook are, "the most powerful companies the world has ever known…" and they are absolutely taking over. They are the digital versions of the ancient empires trying to overtake as much land as they can, and make all people who operate on that land, follow their rules. Maybe that's another reason why I don't feel at home anywhere on the internet.
As the "Google and advertising" reading from week five by Richard Graham will also demonstrate that Google is discouraging diversity in languages on the web (perhaps inadvertently but it is an incredibly important consequence to consider). When creating for the web, this is something we need to keep in mind to make sure minority or 'less profitable' languages are not wiped off of the digital world. To be purposeful in the design of our spaces on the web, inclusivity plays an important role.
When we are purposeful with what we do with the web, we also need to make sure that we are not just labouring and producing content for other companies to profit. Google is determining what content is worth and not worthy of promotion and whether that content is a compelling factual essay on today's political climate or an alt-right promotional video is of no consequence to them. We're renting land from Google for the convenience of using their multitude of services, but we aren't careful in considering what this transaction truly means for how content is disseminated.
I appreciate the opportunities that the web affords us and the excitement of seemingly infinite possibilities for its use. I believe there is so much good that it offers including bringing communities together, teaching people new information that they wouldn't have access to otherwise, reaching out to people in rural areas, and developing products and services that truly do help humanity, but in order to ensure there isn't some looming tech giant, twisting the underpinnings of those great services for its own needs, we need to be creating purposeful work and consider other possibilities that could allow us to operate outside the traditional capitalist focused models. This is a plug for the week four readings coming up on peer-to-peer services and platform cooperativism. Just because I believe what's taken shape was inevitable, doesn't mean I should accept it, and I am thankful to be learning about people who are shaking things up. We can be part of this change for the better!